Volunteers can participate in this project that aims to empower and educate young women to gain the skills and knowledge that will allow them to make informed and educated decisions as well as providing them with greater tools and resources to overcome obstacles in their lives. It aims to strengthen their ability to make decisions and have greater control over their personal circumstances through a combination of education, advocacy and rights based programs.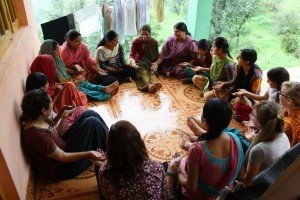 One can engage in facilitating life skills development activities with individuals or small groups from Girls Club or Young Women's Association contributing their ability to self-empower, lead and demand social change.
Volunteers too can learn making Indian food, music and art along with getting their hands coloured with mehndi.